Leonardo da Vinci
painted L'Ultima Cena, or
The Last Supper
, in what five centuries ago was the friars' dining room at
Santa Maria delle Grazie
, and is now officially called
Cenacolo Vinciano
(or "Da Vinci's refectory").
.:.
The trouble with this artwork lies in its technique. Rather than relying on the usual "a fresco" method, Leonardo took the risk of painting on a wall in much the same way as he would have done on wood. He redid it and refined it to his satisfaction, but the result soon proved fragile.
.:.
It therefore comes as no surprise that the latest
restoration
too - completed in May 1999 - has taken some twenty years, and provided the highly reputed restorer, Pinin Barcilon, with criticism as well as praise. The whole issue inevitably hinges on what Barcilon saved from ruin and what people think she repainted ex novo.
Want to see Da Vinci

and can't book...?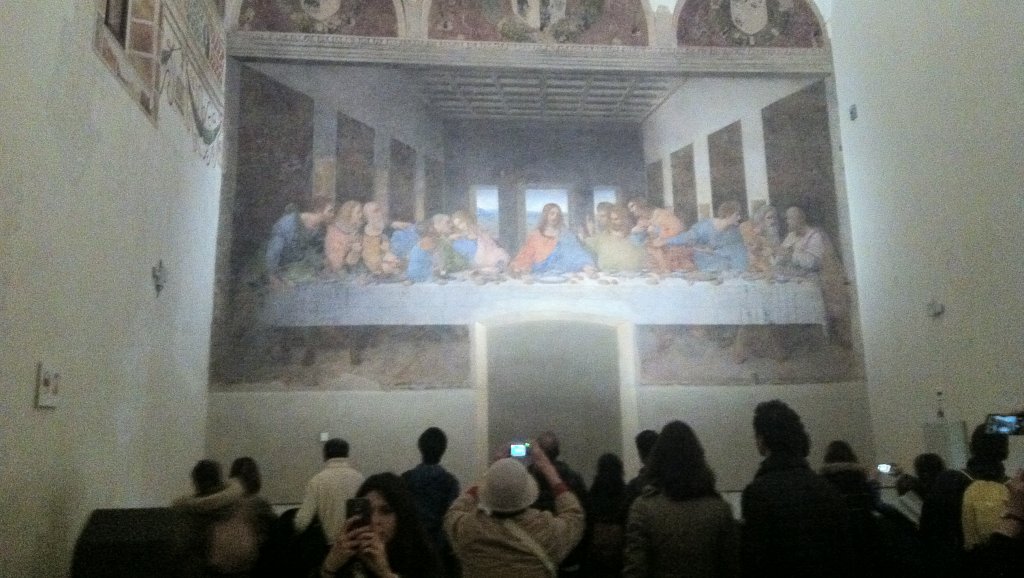 Reserve a city bus tour through our partner Viator.


.:.

As a matter of fact, reserving a bus tour can be the only way to be sure to be admitted.