Corso Buenos Aires is the main communication artery connecting the city center with the small business and large scale industrial district to the north of Milan.
'Buenos Aires' is the biggest shopping street in the city and one of the largest in the whole of Europe, comprising dozens of shops offering many different genres of merchandise, with clothes prevailing. Nowadays, however, the stores here tend to change hands increasingly frequently and the little old shops that were the traditional mainstay of local trade are disappearing, often replaced by anonymous jeans outlets. Prices, on average, are accessible.
Corso Buenos Aires is also a great place for bargains during sales periods, after Christmas and in mid-summer, when the two-mile stretch of shop windows is filled with colorful price tags.
Walking along the Corso, you should enter the occasional internal courtyard (e.g. Corso Buenos Aires 23 or in Piazza Lima 3) and find the small characteristic shops tucked away there.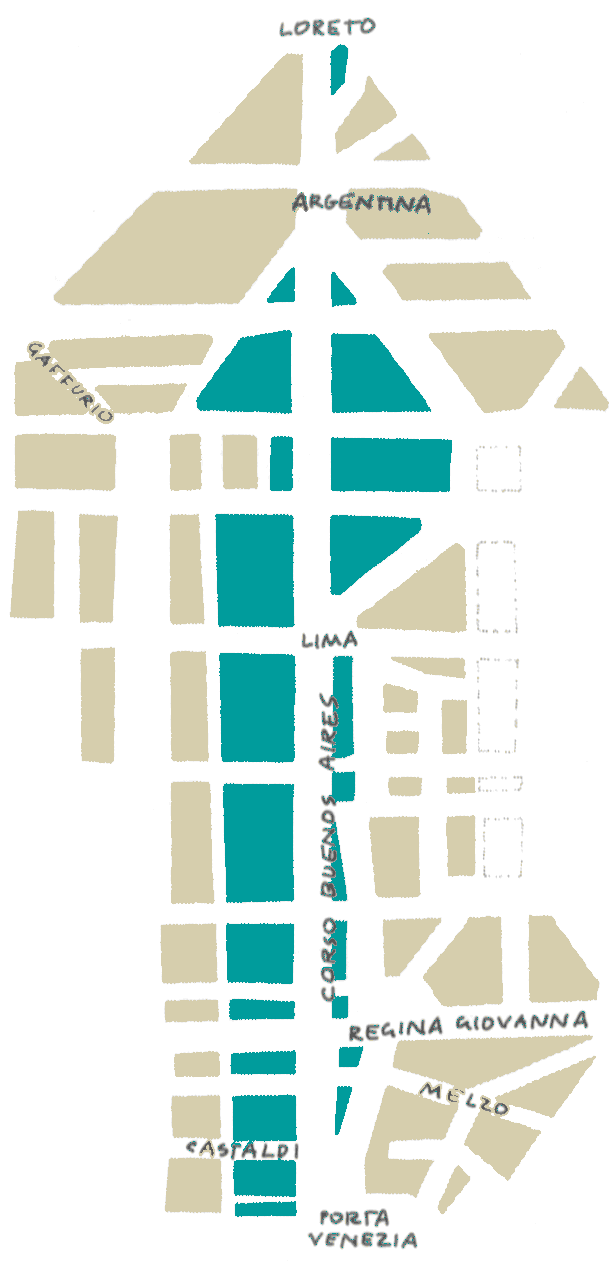 HOW TO GET THERE. Corso Buenos Aires is easily reached by the Porta Venezia, the Lima and the Loreto subway stations (all of them along the red line).