Via Paolo Sarpi is the main street, now pedestrianized, in one of the most
lively working class districts
in Milan. Here, between the two world wars, a large number of Chinese settled - at first selling silk ties made around Como.
.:.
Today, owing to recent further waves of immigrants, Milan's
Chinatown
has become more crowded and silk has given way to leather manufacturing (the activity in which the often illegal immigrants are most employed). There are now a number of leather goods workshops, concentrated in Via Canonica and Via Rosmini.
.:.
The area is also densely populated with artisans, iron workers, glasscutters and carpenters, whose busy shops fan out into the side streets. Generally speaking, here shops usually close during the lunch break, what doesn't happen in the other main shopping districts.
.:.
The flow of shoppers and window shoppers is incessant - especially on Saturdays, when Via Paolo Sarpi really comes alive with its crowds. The shops in this area are by tradition quite
reasonable in price
, but of good quality.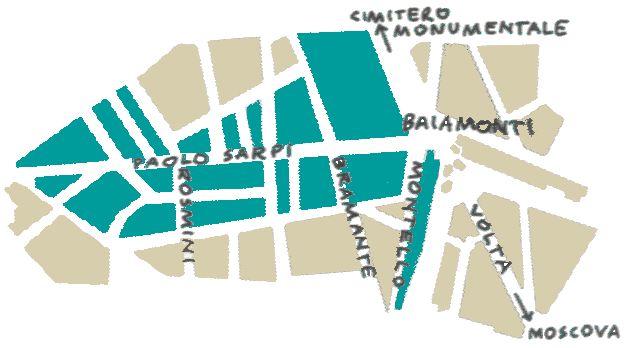 HOW TO GET THERE. From the Moscova subway station, walk a few steps down Via Volta and you reach Piazzale Baiamonti, where Via Paolo Sarpi starts.