.:.
photography
/ the most famous kiss
May 9 through October 10, 2023
Tue-Sun 10am-6pm (tickets sold till 5:30pm)
Alongside Henri Cartier-Bresson, Doisneau (1912-1994) is considered among the fathers of "humanist" photography. The exhibition offers a series of attentive and sometimes amused gazes on war, liberation, work, love (pictured), children's games and leisure.
.:.
A black-and-white Paris and its banlieue between the 1930s and the 1960 are at the center of the curatorial choice.
.:.
Pictures who deserved the Sony World
Photography Awards 2023
are on show at the upper floor.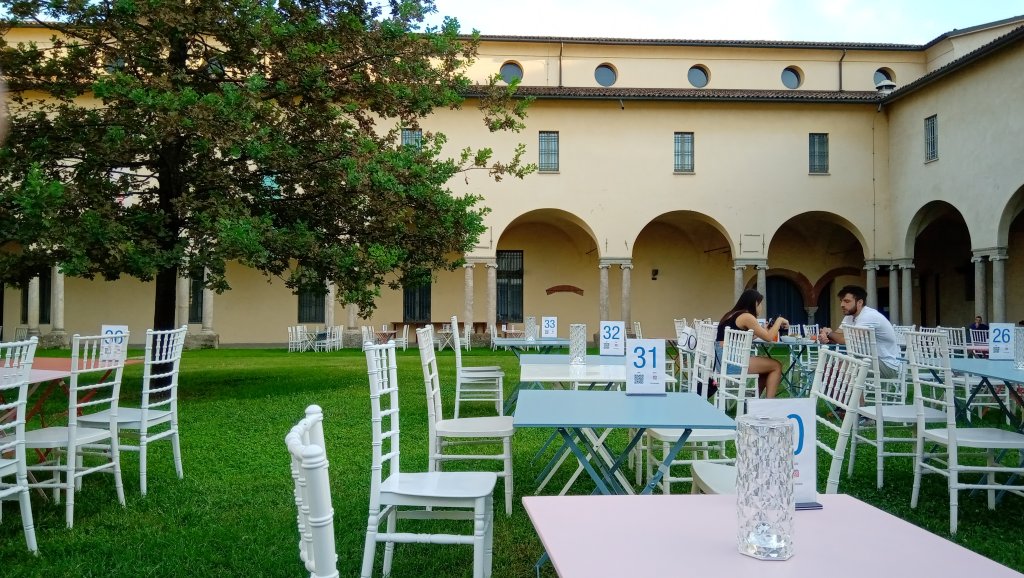 .:.
Al fresco
aperitifs
in the charming cloister (Euro 10) in the evening till 10pm.